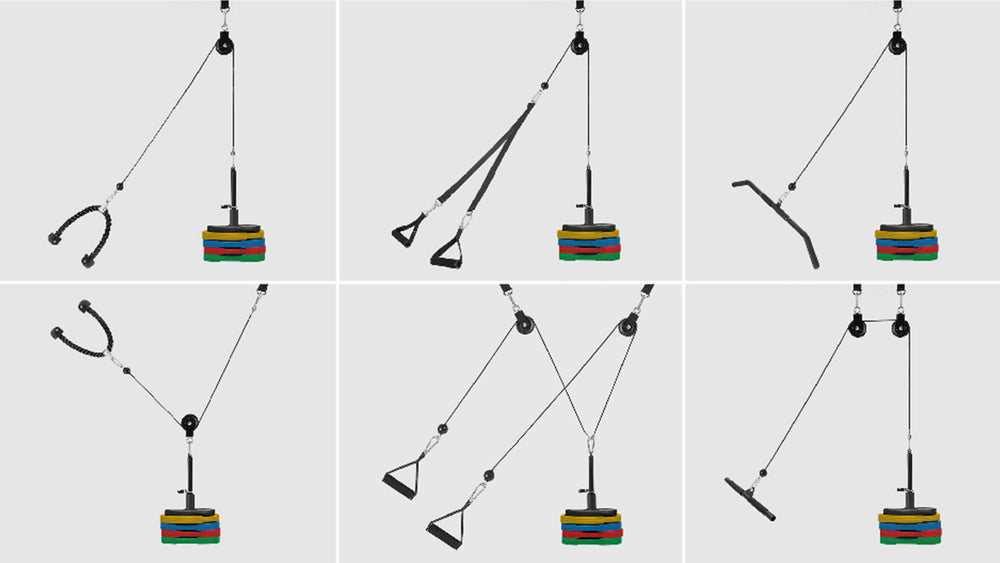 Solid & Safe Pulley System
FitBeast pulley system gym is made of high-quality cable, which is composed of 6 strands of steel rope, safe and not easy to break. The thickened protection ball will effectively avoid the danger caused by the sudden sliding of the device. Welding technology is used at the connection of the loading pin to prevent the tray from falling off after being stressed, which is safe and firm.
Loading up to 330Lbs
The FitBeast pulley system gym uses an extra loading pin, which can load more Olympic weight plates and support 330lbs load-bearing, and the 8mm thick hoist buckles can carry more weights to meet your weight training needs at different stages.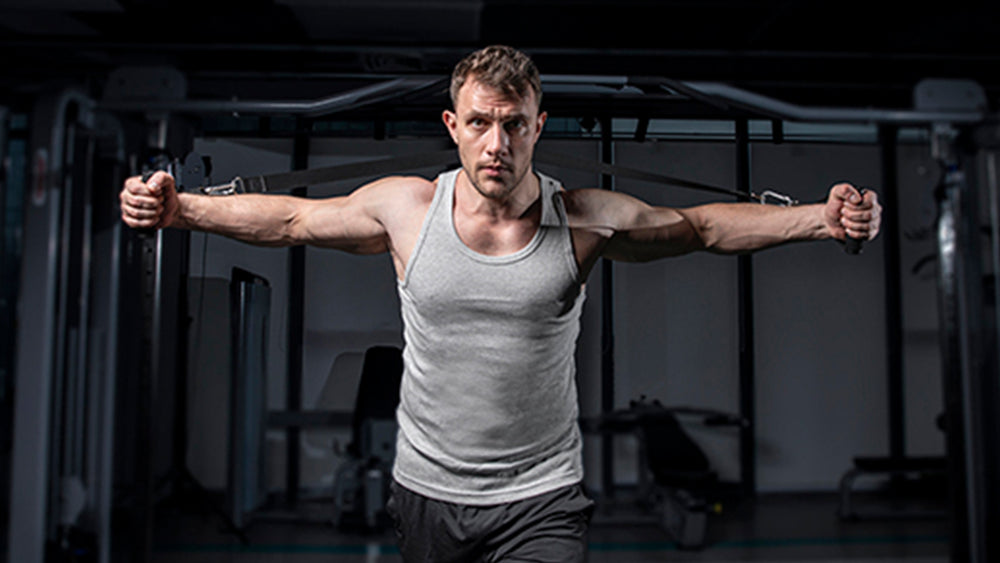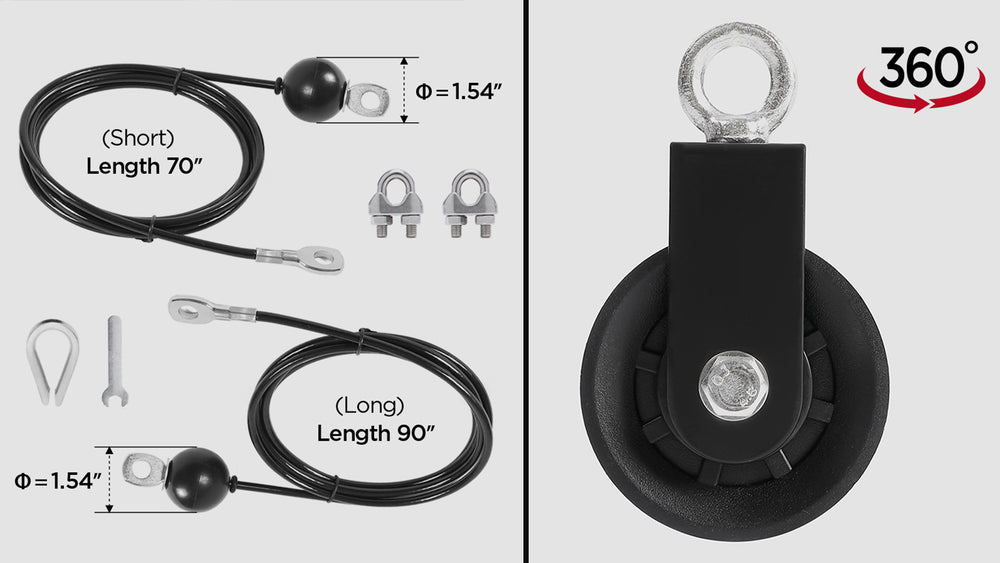 Easy to Adjust & Set Up
The FitBeast weight pulley system has two cables (70inch, 90inch) . They will easily meet your training needs for different lengths. The pulley rotates 360-degree to prevent the rope from twisting, and a smooth roller ensures a good traverse of the rope.
Variety Training Method
The FitBeast cable pulley system can not only exercise different parts by using the tricep rope, exercise handle, and lat pull-down bar, but also bicep curls, triceps pull-downs, latissimus dorsi pull-downs, etc. The LAT pull-down bar can be adjusted in length, and the pulley combination can change the direction of the force.