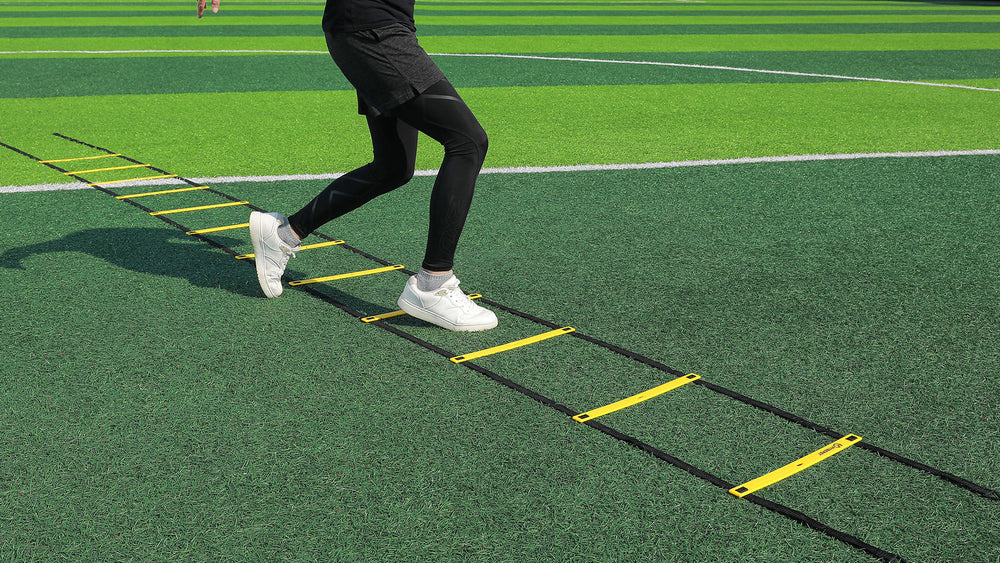 Fully Agility Training Equipment
FitBeast speed training equipment comes with 1 speed ladder, 4 adjustable railings, 20 cones, 1 resistance training rope, 1 jump rope, 5 loop resistance bands, and 1 zipper handbag. All of these offer a professional training experience and give you more choices. You can design a variety of footwork training and agility exercise. Improve your speed, agility, and explosiveness, to become a better athlete!
Improve your speed and explosiveness
Using this agility ladder speed training equipment to train, you can improve your speed, agility, explosiveness, coordination, footwork, and balance ability. It is suitable for coaches, football enthusiasts, various sports trainers, as well as adults and children for obstacle training.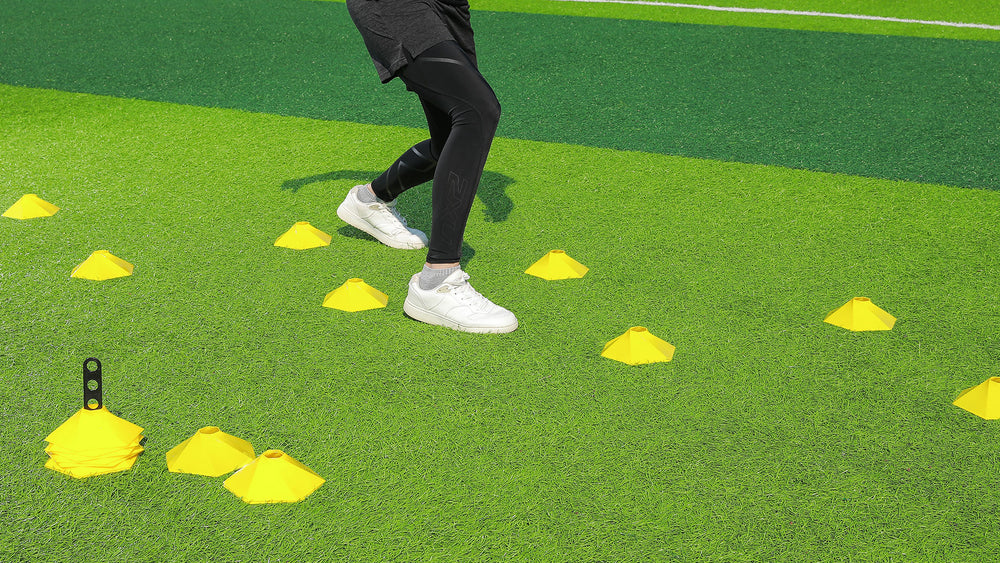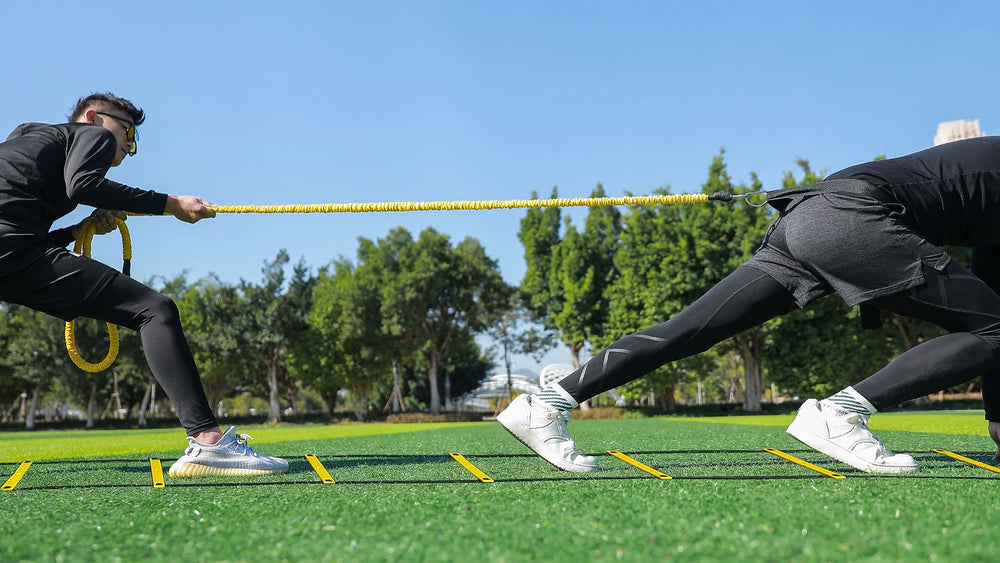 2.5m high elastic resistance training rope
Unlock more exercise possibilities for yourself. The rope is equipped with a belt and door anchor, you can use it in cooperation with your partners, or you can train alone. The resistance strength of up to 60 pounds is very helpful for improving jumping, speed, and strength. The resistance rope's function is similar to a resistance parachute, but the resistance rope is more durable and effective than the resistance parachute to suit more sports.
Convenient to adjust, saving time
Everything in this agility training equipment can be fast set up to save your time and adapt to your exercise requirement. The 4 pcs adjustable hurdles are easy to adjust. To suit your different exercise needs, you can choose a height of 8.3 inches or 11.6 inches by rotating the hurdle leg. And other accessories are also easy to use, just a simple fiddling. Spend less time setting up and more time on the sport.