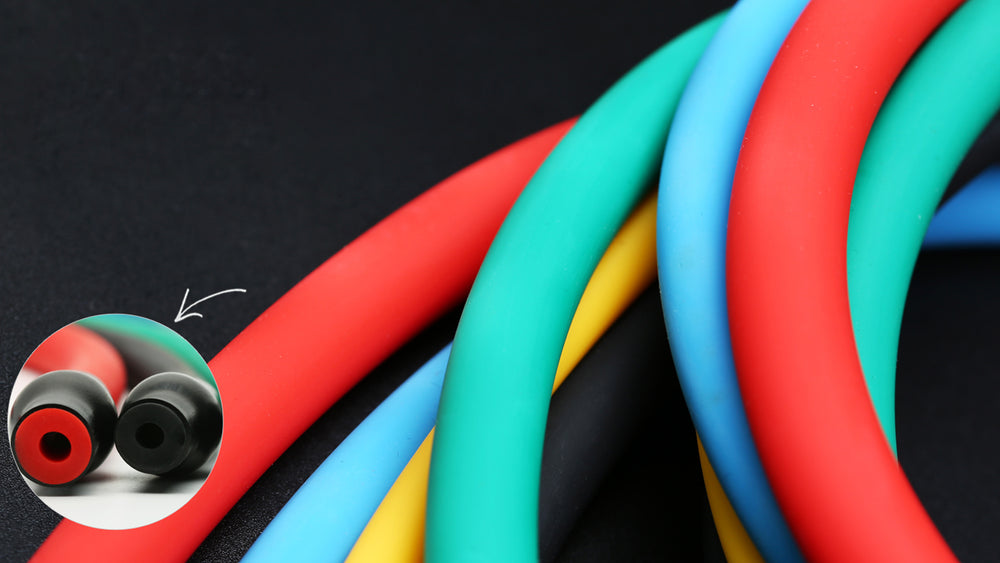 Comfortable and Durable
FitBeast resistance bands set uses premium quality natural latex which is eco-friendly, durable and highly elastic. It prevents the band from snapping and deforming after over 30,000 times of conventional stretching.
Multiple Choices
Each of the 5 resistance bands is 48" in length. Each exercise band is color-coded for instant recognizable, but we still label each one with the equivalent weight for your convenience. You can be use each resistance band alone or in combination according to your own needs of training. The resistance level ranges from 10lbs to 150lbs.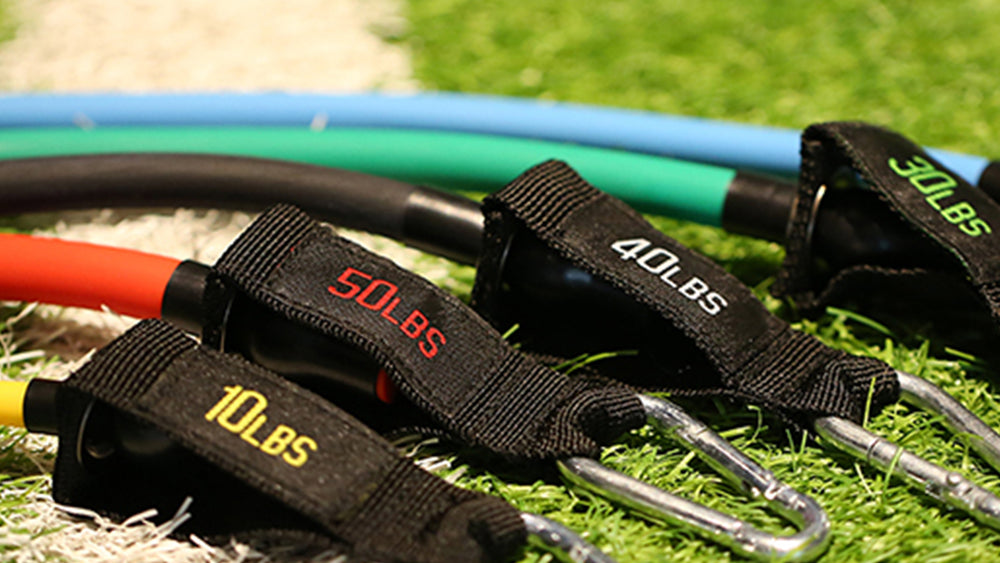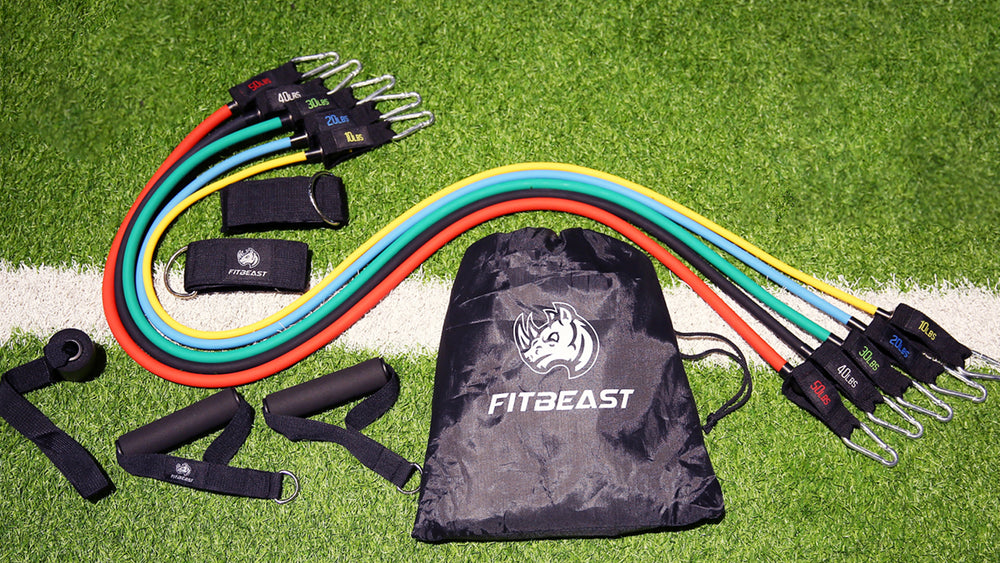 Satisfy Personal Needs of Training
FitBeast resistance bands set includes 5 resistance bands, 2 soft cushion handles, 2 soft ankle straps, a door anchor and a waterproof tote bag, which can meet your personal needs of training on your chest, back, hips, abdomen, shoulders, limbs and so on.
Suitable for Everyone
FitBeast resistance bands set can not only be helpful no matter if you are a professional athlete, a beginner, men or women but also be useful when you are doing yoga, warming up before exercise, strength training and physical therapy rehabilitation.